Google My Business is an essential part of online marketing for local businesses. To understand why Google My Business is important, you have to understand how the Search engine results page displays search results.
Google often changes display results on its search engine from time to time. But most information remains the same. For example, search results always contain adds, map results, graph and organic results.
Businesses on Google My Business appear on local search results.
Organic Local results contain what google perceives as important to a search query depending on the location of the user. Like when you search for cupcakes, you get products but also get local pastries or restaurants that make or sell cupcakes near you. The way that google achieve this display of search results is, by looking at companies or businesses listed on Google my business.
What is Google my business
Google My Business is a free and easy-to-use tool for businesses and organizations to manage their online presence across Google, including Search and Maps. If you verify and edit your business information, you can both help customers find your business and tell them your story.
From Google
In simple terms, it's a marketing tool that helps business small or big to list their businesses on Google services such as search and map. When customers search for anything related to your industry or product, you need to have the proper information for your business to be discovered.
Google Search Results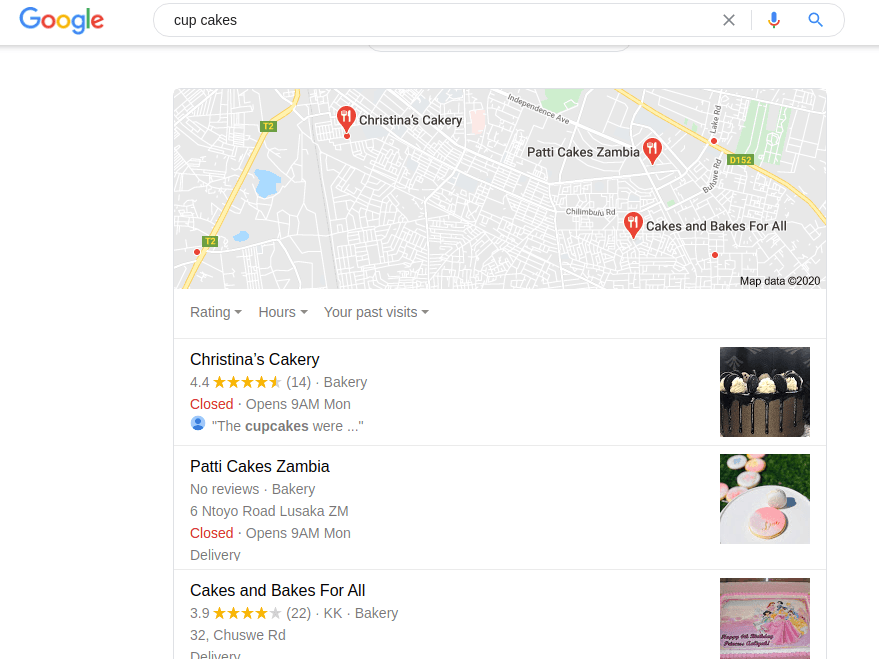 Your business will look like this if it is listed on Google My Business.
The image shows google search results and what they would look like if a user searches for "cupcakes". You get the nearest places that sell cupcakes, and they have their business listed on Google.
Google Knowledge Graph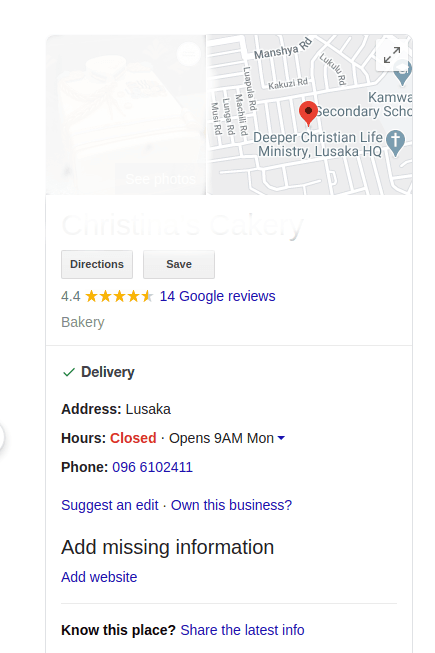 Knowledge graph presents information gathered around the web and summarizes the details that you need. Include products, prices, directions, social media and images.
Google Maps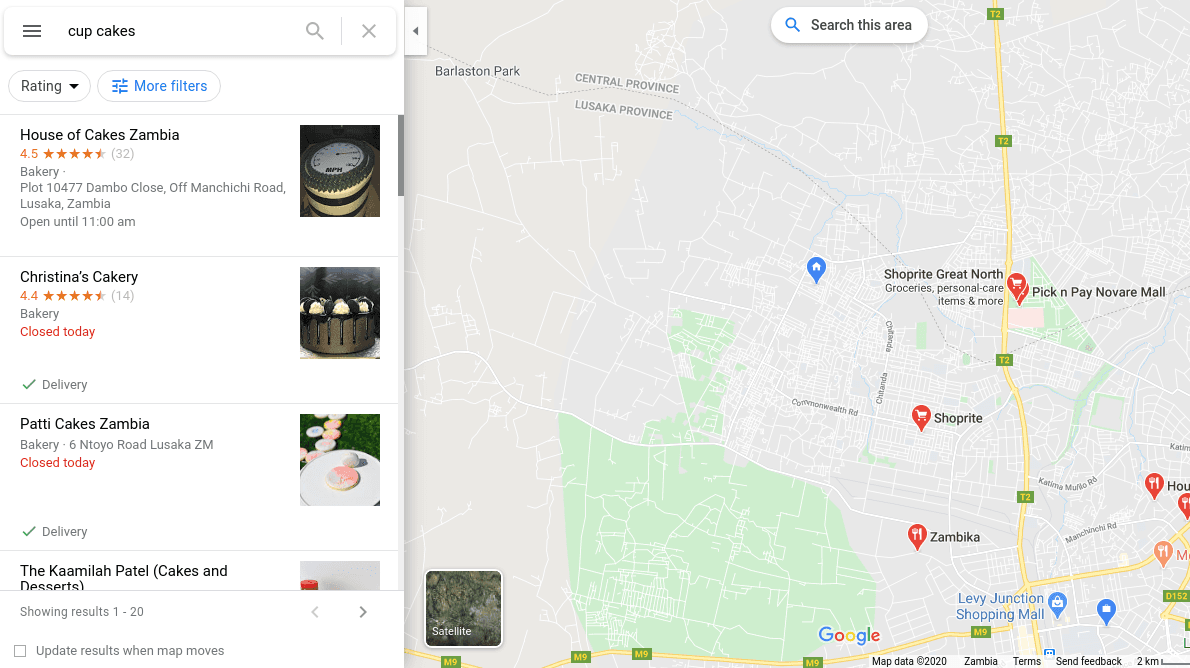 Google uses location information on Google My Business and provides direction to customers.
What is the Features in Google my Business
Google keeps adding or removing features dependent on user demand. The following are some of the best and consistency features on Google.
Q&A
Book An Appointment
Descriptions
Customers
Analytics
Google Posts
Welcome offers
Request a quote
Why is Google my business important
Customer, before even deciding to buy something, they search online for information about the product or service. And if you sell the product or offer the service in question, and your business is listed on Google My Business with a location near the user, you will easily be discovered.
This is just one scenario as to why Google My Business is crucial for your business. To give a clear picture of why you need to have your business on Google My Business lets list down some of the benefits of listing your business.
Product listing

Google lets your list your product or services that your offer and allows you to inform customers about any offers.

Events and news

Customer interaction is important, customers can ask questions and add reviews

Gives customers information on working hours

Google allows you to list your open hours on working days and holidays.

Google Assistance

Google Assistance uses the same information to suggest to users with the nearby business location, such as restaurants and malls.

And Helps in Search Rankings

The reason why your business is online is to be found, so before you get lost in thousands of searches on Google, use every tool that can help your business to gain in search rankings.

Drives traffic to your site

Properly optimizing Google my business will bring organic traffic to your site, calls and google map directions for customers.

Reviews

A lot of customers look at reviews when they google something online, they search for credibility and assistance in decision-making, before they can commit to buying from you or a commitment to a business relationship with you if you're in B2B business. Having good reviews will increase your credibility and provide confidence to the buy.

Free and effective

Google My Business is free and is one of the most effective ways to get discovered online.
These are impotent features that will help you to create an effective online presence. Listen to what your customers want through reviews, respond to questions and provide value.
How to Add Your Business on Google My Business
Before we begin you need to prepare your contact details, photos and logo and a list of services that you will be listing on Google my bushiness services and products.
Your description, think of it as an about us statement, to introduce your business to your potential customer. This should be clear and precise about who you are and what product or service you offer.
Step 1.
Go to www.google.com/business and signup or if you already have a Gmail account sign in. Here you must use your business email.
You will see the page below, where you will be able to add your business. First, search for business and if it already exists, and if it does then you can claim it.if not then you will have to register your business.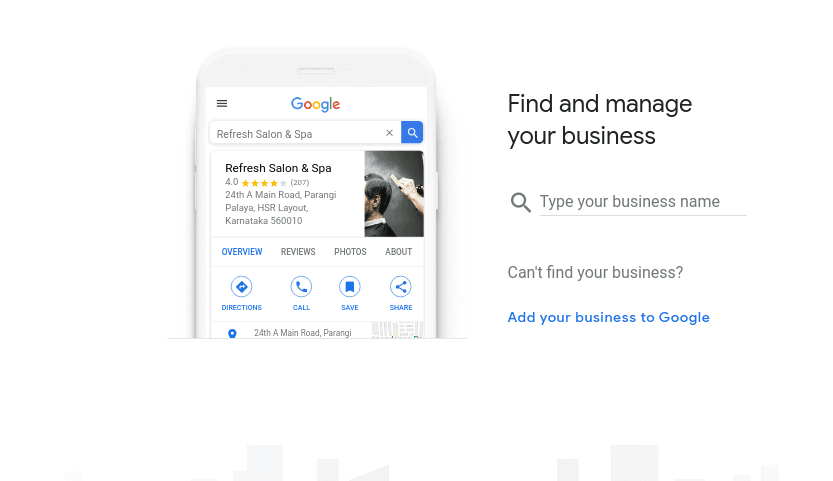 Step 2.
Enter your business name and create your account and on the next page choose a category.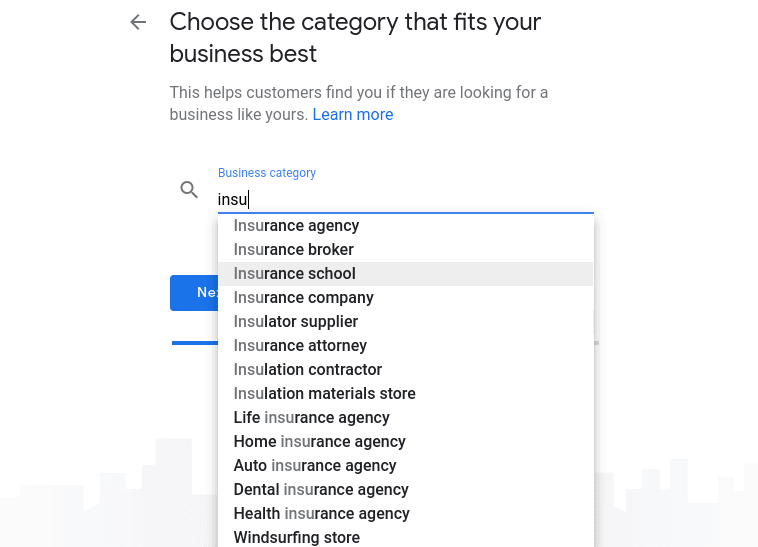 Choose the category that best suits your business and click next. on the next page, you can add the business location.
Step 3.
Next Google will want to know your location. If you serve customers in a physical location.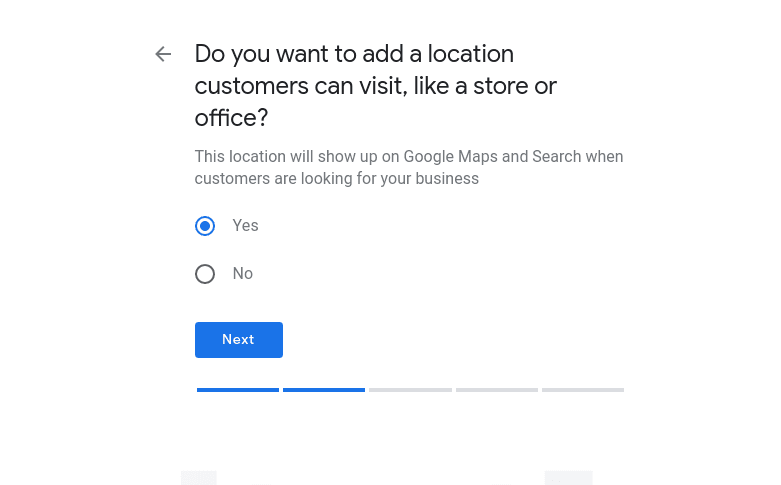 After adding your location choose that same location on the map.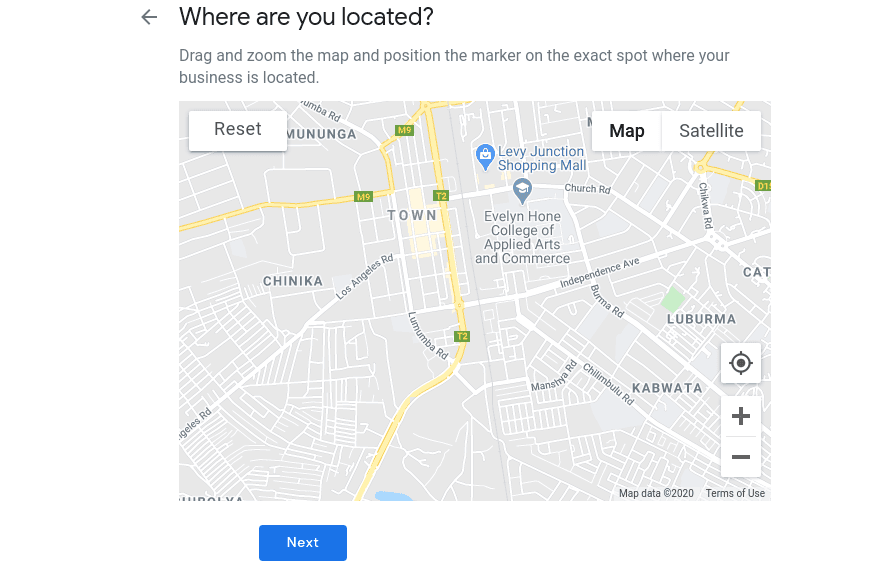 And lastly, add other locations that your business is serving.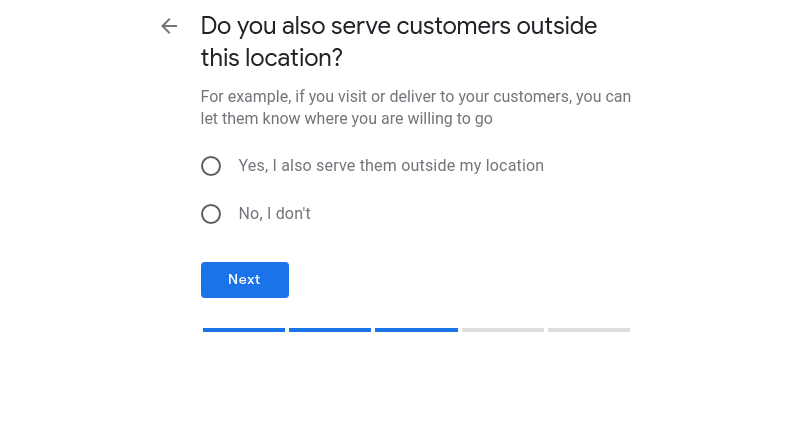 Step 4.
You will have to add details that your customers or potential customers can use to contact you.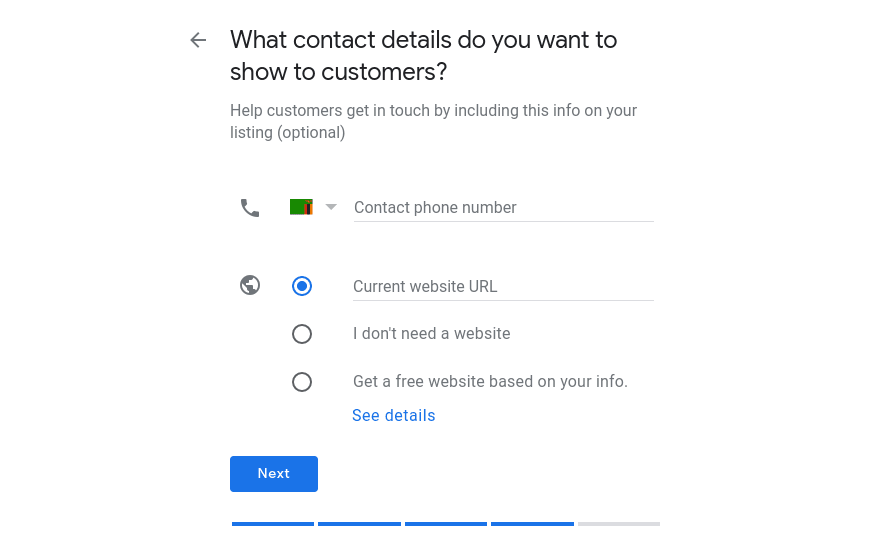 Add your phone, website if you have one, if not then choose "I don't need a website" or "get a free website based on your info" or create a customized website, Website Development. Click next, then finish on the next page. Google will direct you to a verification page.
Step 5.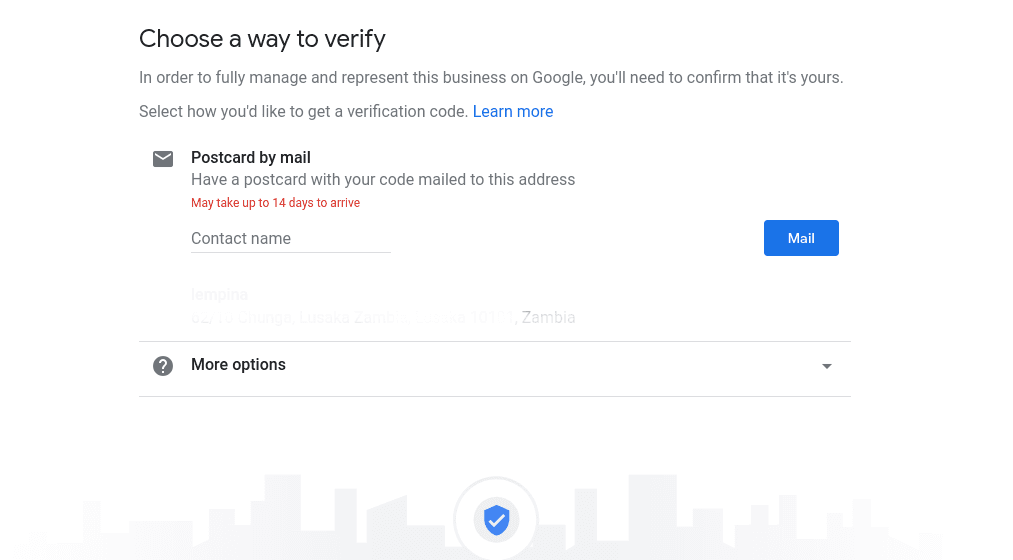 To verify your business you need to add your postal address, and Google will send you a postcard, usually, this method doesn't work, but eventual google gives you another method to verify, either by email or phone number.
Google will send you a code which you will be able to use for verification and your business will be on Google.
Conclusion
Google My Business is a marketing tool that lets you add your business on Google products. It allows for your business to be discoverable on search results and Google Maps.
You will need to constantly optimize and post on your profile.
To get your business listed for free get in touch and will help you to get your business on Google My Business.